The Usul Suspects
is an Action game from
Neopia Central
on
Neopets
.
Site Description
" Evil lurks in the hearts of baby Usuls... and it's a Nimmo named Lumi's unfortunate lot to babysit them. They've taken over the entire playground, except for the lift, where Lumi has barricaded herself with her handy water pistol. If she wants to get paid, she's going to have to take back the playground. Who knew Battledome equipment would come in handy while babysitting? "
Trivia
This game has a ribbon for 10 million plays
Gallery
Videos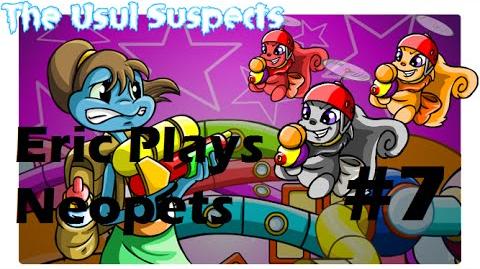 Ad blocker interference detected!
Wikia is a free-to-use site that makes money from advertising. We have a modified experience for viewers using ad blockers

Wikia is not accessible if you've made further modifications. Remove the custom ad blocker rule(s) and the page will load as expected.