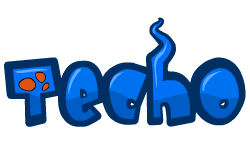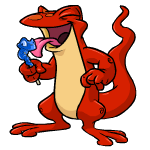 Techo (teh-koh) are neopets. Techos are one of many different species that exist in Neopia. As a general rule Techos love to be the centre of attention. They are very agile and enjoy making other Neopets giggle by performing acrobatic stunts.
Site description: "Techos love to laugh. They enjoy making others happy by performing acrobatic stunts and telling jokes. They are rarely unhappy and always look on the bright side of life."[1]
Available Colours
Below are all possible colours for Techo. Hit "Expand" to see every one!
Unconverted Pets
(Remove section if none)

Some colours of Techo were exempt from auto-conversion when Neopets updated the pet art. Click "Expand" to see all possible unconverted Techo.
Famous Techos
Links
↑ Pet description http://www.neopets.com/petinfo.phtml?type=Techo&r=284