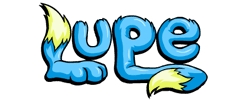 PETNAME (PRONUNCIATION) are neopets. (TYPE UP SOME SORT OF DESCRIPTION ABOUT THEM. PUT IT IN YOUR OWN WORDS) They are not limited edition, meaning you can create one any day of the year.

Site description: "TYPE THE STUFF THAT COMES UP ON THE LITTLE FLASH ANIMATION"Pet description DIRECT LINK TO SAID FLASH IMAGE (THIS IS A SOURCE AND IS NEEDED SO YOU'RE NOT STEALING THAT QUOTE)
Available Colours
Below are all possible colours for PETNAME. Hit "Expand" to see every one!
Gallery

YOUR IMAGES HERE.png
PLEASE LINK YOUR IMAGES TO THE CORRESPONDING COLOUR ARTICLE
Unconverted Pets
(Remove section if none)
Some colours of X were exempt from auto-conversion when Neopets updated the pet art. Click "Expand" to see all possible unconverted X.
Gallery

UC PET IMAGES.gif
Famous Acaras
Links
Ad blocker interference detected!
Wikia is a free-to-use site that makes money from advertising. We have a modified experience for viewers using ad blockers

Wikia is not accessible if you've made further modifications. Remove the custom ad blocker rule(s) and the page will load as expected.