The Scratchcard Kiosk hosts a game of chance that's something along the lines of a lottery card with a user-created Neopoint jackpot. You select up to 6 of nine places to "scratch-off" on a card. If 3 match, you will win whatever prize corresponds with the icons. The order you scratch doesn't matter since the results are pre-determined.
There are 3 different scratchcard kiosks on Neopets; one in Happy Valley, one in the Deserted Fairground, and another in Sahkmet. Lost Desert scratchcards are the cheapest, costing 500 Neopoints, and Haunted Woods scratchcards are the most expensive, costing 1,000 NP. Terror Mountain's cost 600 NP. The scratchcards from Sahkmet are the only ones that are flash based (meaning you have to literally scratch the card to reveal the icons) while the other two are HTML based (meaning you just click on which circle you want to scratch and the page will refresh to reveal the picture).
With the kiosks of Terror Mountain and Haunted Woods, you can only scratch 3 cards a day. With the Lost Desert kiosk you can scratch as many cards as you have. If you buy a scratchcard with the button of any of the kiosks, it'll be once every certain amount of hours depending on the place. It's every 6 hours for Terror Mountain, every 2 hours for Haunted Woods, and every 4 hours for Lost Desert. If you buy any from the button of any place, and try to buy another in less than said amount of hours, it won't let you until it's past the amounts of time. Once you buy a scratchcard from one place, you won't be able to buy another from the others for their set amounts of time.
The scratchcards can also be bought from the shops of users. There are cheap cards and expensive cards. Cheap cards have basic prizes and expensive cards have more valuable prizes. The cheaper the card, the most likely you'll  get it buying it directly from the kiosk.
List of Scratchcards in order of prices
Winter Kiosk (Happy Valley of Terror Mountain)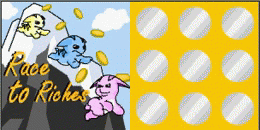 Race to Riches
Terror Trove
Faeries Fortune
Peak O Plenty
Icetravanaganza
Spooky Kiosk (Deserted Fairground of Haunted Woods)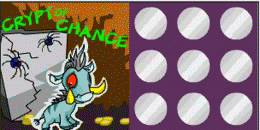 Crypt of Chance
Undead Jackpot of Doom
Festering Fortune
Mutating Millions
Pustravaganza
Rotting Riches
Desert Kiosk (Sahkmet of Lost Desert)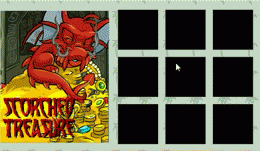 Scorched Treasure
Coltzans Cash
Suteks Riches
Geb Gajillionaire
Bagguss Bonanza
Sandtravaganza