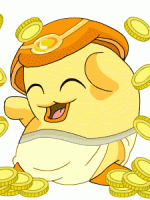 Make columns that add up to 21 using the cards you are dealt. If you're clever with your cards, you can rack up bonuses along the way, and you could even win two different types of trophies!
Scarab 21 Bonus Moves

Point Award
Super Black Jack
Jack and Ace Of Spades
50 Points
Double Black Jack
Two black Jacks in a row
50 Points
Straight
From Left To Right 16,17,18,19,20
100 Points
Five Of A Kind
Five cards of the same face value
100 Points
Full House Style 1
Three 5's and two 3's
200 Points
Full House Style 2
Three 3's and two 6's
200 Points
Note: The order may not matter for a straight.
| Maximize Your 21's | Amount Of 21's |
| --- | --- |
| 4 Aces And 4 10's | 4 Blackjacks |
| 10 + 11 (11 can be 2 + 9, 3 + 8, 4 + 7, 5 + 6) | 12 Sets of 21 |
| 6,7, And 8 (3 Cards Used) | Up to 4 Sets of 21 |
| 3,4,5 And 9 (4 Cards Used) | Up to 4 Sets Of 21 |