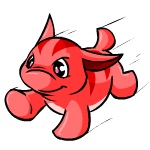 Poogles (poo-gulls) are Neopets. Poogles may look cute and cuddly, but if you annoy them you may discover they have lots of razor sharp teeth!
They are Limited edition, meaning they can only be created on their special pet day (Sept. 19), gotten from a morphing potion, or gotten from the lab ray.
Site description: "Poogles were originally discovered in the Northern provines of Neopia. They may be cute and cuddly, but don't be fooled, these critters have extremely sharp teeth."[1]
Available Colours
Below are all possible colours for Poogle. Hit "Expand" to see every one!
Unconverted Pets
(Remove section if none)

Some colours of Poogle were exempt from auto-conversion when Neopets updated the pet art. Click "Expand" to see all possible unconverted Poogle.
Famous Poogles
Links
↑ Pet description http://www.neopets.com/petinfo.phtml?type=Poogle&r=854
Ad blocker interference detected!
Wikia is a free-to-use site that makes money from advertising. We have a modified experience for viewers using ad blockers

Wikia is not accessible if you've made further modifications. Remove the custom ad blocker rule(s) and the page will load as expected.