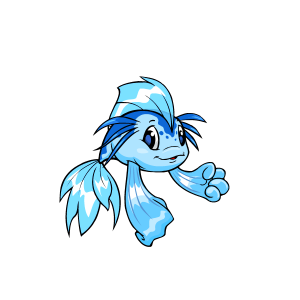 The Koi (coy) is an aquatic Neopet native to Maraqua. Koi are curious pets with a knack for inventing.
Koi are 36cm (1.18ft) on average, making them one of the smaller Neopets.[1]
They are Limited edition, meaning they can only be created on their special pet day (May 25), gotten from a morphing potion, or gotten from the lab ray.
Site description: "These Maraquan natives are very friendly, outgoing, and very inventive. Among their many creations are the Utility Fish, a Petpet and household keeper rolled into one. If you want a fun loving playmate, then the Koi is the one for you!"[2]
Available Colours
Below are all possible colours for Koi. Hit "Expand" to see every one!
Unconverted Pets
3 colours of Koi were exempt from auto-conversion when Neopets updated the pet art.
Previous Versions
Koi were released on 6 October, 2000.
Famous Koi
Trivia
Its name was taken from the Japanese word for "carp".[3]
Links