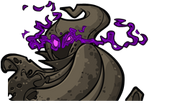 Jacko the Phantom Painter is a mysterious character that gives out paint brushes to Neopians on a rare random event. 
Random Events
Trivia
A while ago, the Jacko and Sons Painting Ltd. company was traded on the Neopian Stockmarket. However, it went bankrupt on November 15, 2004.
He is a reference to a character of the same name in the UK TV series Brush Strokes.
SaveSave
Ad blocker interference detected!
Wikia is a free-to-use site that makes money from advertising. We have a modified experience for viewers using ad blockers

Wikia is not accessible if you've made further modifications. Remove the custom ad blocker rule(s) and the page will load as expected.