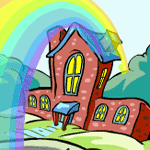 Guilds are a popular neopets activity, even though the success and importance of most of them is often questioned. By joining or creating a guild, you can interact with Neopets users from all over the world who have interests similar to yours. Practically everything has at least one guild dedicated to it, and if it doesn't, you can always create one of your own.
Guild Message Boards
Each guild has its own message board that only members can use (read and post).