Grundo's Gym was a game that could be played daily for neopoints. The user would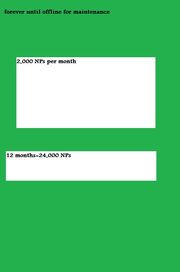 rapidly move their mouse across a green circle which would increase the score. When five "sets" had been completed, the user was given neopoints based on the level of their membership card.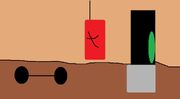 Aside from neopoints, the game also gave out healthy food items and supplements that could be fed to the pet. In the early days of neopets, this game was a very good game to get neopoints.
The game is referenced on the default petpage of the Lupe: "Did you know that us Lupes need constant care and exercise? If not, we'll become very lazy. So get us to Grundo's Gym as fast as you can!"
The game was taken offline some time ago and has not been reopened since. The page returns an error and states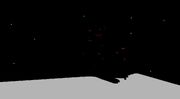 that the gym is offline for maintenance.
The lifetime membership cards can still be purchased in user shops but serve no purpose until the gym comes back online.
The gym could be found at [
http://www.neopets.com/games/grundosgym/grundosgym.phtml
http://www.neopets.com/games/grundosgym/grundosgym.phtml
]
Ad blocker interference detected!
Wikia is a free-to-use site that makes money from advertising. We have a modified experience for viewers using ad blockers

Wikia is not accessible if you've made further modifications. Remove the custom ad blocker rule(s) and the page will load as expected.