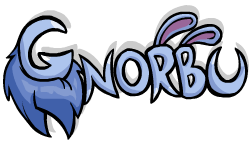 The Gnorbu ("nor-boo") is a fun-loving and social Neopet. They enjoy shopping, telling jokes, and hanging out with friends.
Before the art change,
The Neopets Team
would shear them once a year in the Month of Sleeping, January 6th to be precise.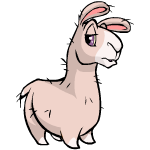 All Gnorbus, regardless of color, would then present as a SheardGnorbu for the rest of the day. They would revert back to their original design the following day.
Gnorbu were originally introduced as an April Fools' joke in Y7, but due to popular demand they were then redrawn to become official pets in Y8. Despite the initial popularity, Gnorbu are the least created non-Limited edition Neopet.
Gnorbu are 42cm (1.38ft) on average, making them one of the smaller Neopets.[1]
They are not limited edition, meaning you can create one any day of the year.
Site description: "Gnorbu are fun-loving Neopets who enjoy making others laugh. Despite its natural lack of agility, the Gnorbu's kind heart and good-natured outlook have succeeded in making it a very popular Neopet."[2]
Available Colours
Below are all possible colours for Gnorbu. Hit "Expand" to see every one!
Unconverted Pets
Only 2 colours of Gnorbu were exempt from auto-conversion when Neopets updated the pet art.
Previous Versions
Gnorbu were officially released 6 January, 2006.
Famous Gnorbu
Links
Official Gnorbu Page All Neopets species
↑ Pet description http://www.neopets.com/petinfo.phtml?type=Gnorbu&r=944