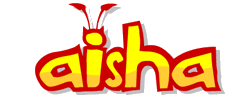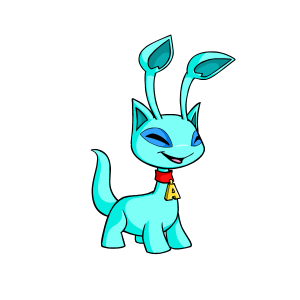 The Aisha (eye-shah) is a multi-eared Neopet that is, in general, very intelligent and skilled in magic. There are also six-eared alien Aishas who own a vending machine in Neopia Central; it dispenses weird food, rare items, and Neopoints. It is unknown if the four-ear and six-ear variety are related, but it is known that the six-eared Aishas are not from Neopia!
Aisha are 40cm (1.31ft) on average, making them one of the smaller Neopets.[1]
They are not limited edition, meaning you can create one any day of the year.
Site description: "Aishas are strange creatures with special abilities. They have acute hearing and a penchant for magic."[2]
Available Colours
Below are all 71 possible colours for Aishas. Hit "Expand" to see every one!
Unconverted Pets
Some colours of Aishas were exempt from auto-conversion when Neopets updated the pet art. Click "Expand" to see all possible unconverted Aishas.
Previous Versions
Aishas were released at the launch of Neopets 15 November, 1999.
Famous Aishas
Mrs. Prenderghast
Zephiea Boltheart
Captain Xelqued
Links
↑ Pet description http://www.neopets.com/petinfo.phtml?type=Aisha&r=1
Ad blocker interference detected!
Wikia is a free-to-use site that makes money from advertising. We have a modified experience for viewers using ad blockers

Wikia is not accessible if you've made further modifications. Remove the custom ad blocker rule(s) and the page will load as expected.